When you want to buy something online, where do you go?
Probably Amazon, right?
Amazon has become a household name, and it's where most people turn for buying virtually anything online.
The company is a powerhouse that now dominates the online retail space.
But Amazon has evolved a lot since Jeff Bezos started running the business out of his garage in 1994.
Nowadays, Amazon warehouses are filled with hundreds of millions of products ranging from electric razors, to toilet paper to, laptop computers to…
Well… they carry just about everything you can imagine.
But that wasn't always the case.
Do you remember when Amazon only sold 1 category of product?
Amazon used to simply be an online bookstore.
Even though the company now sells everything under the sun, they're still the "world's largest bookstore".
And that's largely due to ordinary people just like you and I.
Selling books on Amazon can be a tremendously lucrative opportunity for anyone looking to work from home, start a business, or simply earn a little extra cash.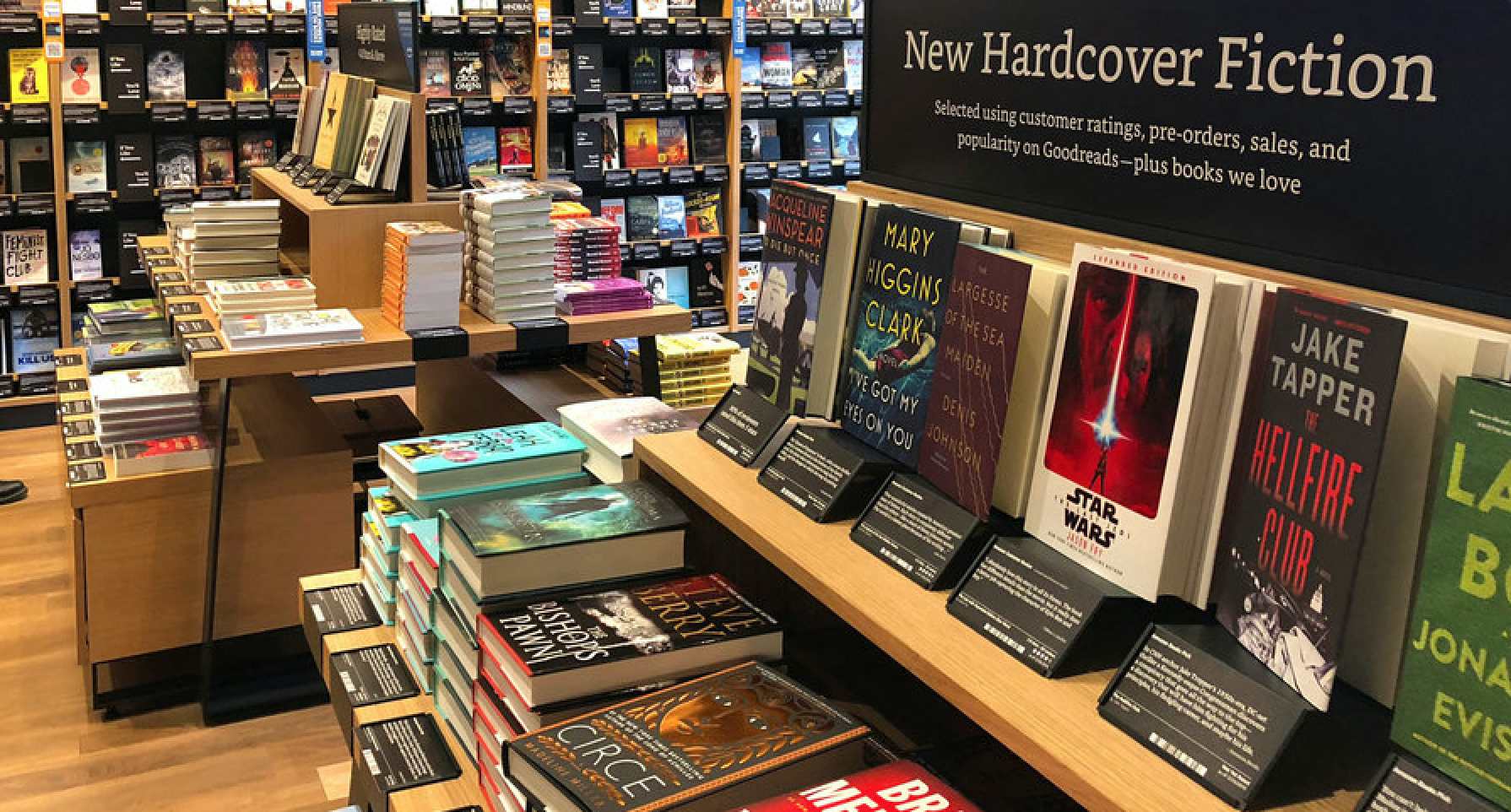 3 Ways You Can Make Money Selling Books On Amazon
I'm going to list 3 ways that you can make money selling books on Amazon.
The first method is great is you need some quick cash, but you aren't looking for a longterm way to make money selling books.
The second method is for those of you who have aspired to be a writer.
And the third method is by far the most lucrative, which could quickly turn into a massively profitable stream of online income
1. Need Some Quick Cash?
You can use Amazon's trade-in program to declutter your home and make a little extra money.
Technically, you're not getting paid cash for your bucks. When you use Amazon's trade-in program, you exchange books for Amazon gift cards. But let's be honest, that's pretty much as good as cash these days.
All you have to do is get together some old books that you no longer want and check to see if they're currently being accepted by Amazon's trade-in program.
If your books are being accepted, just fill out the submission form. Once you're done with that, you'll be able to print out a shipping label that will allow you to send in your books free of charge.
It's that simple.
2. Publish A Kindle Book
This one's not going to be for everybody, but it be perfect for you if you've ever wanted to write a book.
It used to only be possible for a select few writers to get a book published. But you no longer need a publishing house to write a book and make money from it.
Amazon's Kindle Direct Publishing service allows ANYONE to self-publish an ebook or audiobook on Amazon.
With Amazon KDP, you get to keep 100% of the rights to your book, and earn up to 70% of the royalties from sales.
This is a great opportunity to make money and become a published author at the same time!
3. Buy and Sell Books For Cash
People just like you are earning hundreds, thousands, and even tens of thousands of dollars online every month by buying and selling books on Amazon.
There's actually a simple way to buy books on Amazon, and then resell them on Amazon for 2 or 3 times what you paid for them.
I know that may sound a little crazy.
How can you buy books on Amazon and sell them back on the same website for profit?
Wouldn't the original seller just charge more in the first place?
Not always.
In fact, you would be shocked at how easy it is to find books for sale on Amazon that are listed for way less than what most people are paying.
Income University has a course called The AMZ Book Hack that reveals exactly how you can find books on Amazon and resell them immediately for profit.
The course will teach you how to:
Buy books at a low price and resell them for profit

Invest in the right books that will sell fast

Get Amazon to do most of the work for you
So if you're interested in step-by-step video instruction that will show you exactly how you can earn $10,000 per month …or more buying and selling books on Amazon, be sure to check out The AMZ Book Hack.
So there you have it.
3 ways that you can start earning money selling books on Amazon.
Whether you just want to earn quick cash, become a writer, or create a profitable business buying and selling books online, Amazon has a way to help you achieve your goal.
If you found this article helpful, please share it with your friends!